| | |
| --- | --- |
| Table Mate II | |
Table Mate TV Tray
Folding Table Tray - Perfect for Watching TV on the Couch
Table Mate II TV Tray is the ultimate adjustable and portable folding table that slides right up to your body. Table Mate II TV Tray takes only minutes to assemble without tools or fasteners.
Table Mate II TV Tray is the perfect adjustable folding table for every room in the house. Great gift for all ages!

Dimensions of top 15"x20"
Polypropylene top
Painted Steel Base
Adjusts to 6 heights
Angle Adjustment horizontal, 2 angles down, 1 angle up
Folds to semi and completely folded configurations
Distance between legs - 18.25"
Slides right up with just one finger until it touches your body
2 minute assembly without any tools or fasteners. Ideal for people in limited space environment like students or the elderly
Folds into a semi-folded position for storage next to a chair or completely folded configuration for storage under a sofa or in a closet.
Table Mate II TV Tray stack next to each other in semi-folded position
Ideal for anyone with mobility problems or anyone recovering from an injury, illness or operation
No cross-braces to bump your legs on
Adjusts in three different ways - to your body size, to the activity you are doing and to the chair you are sitting in.
The most comfortable table ever for eating in front of the television or using for a laptop computer.
Ideal for eating, a lap top computer table, study desk, reading, writing, drawing, board games, models, puzzles, arts and crafts, trade show, gardening, serving table, table to hold a computer keyboard,...just about anything you normally use a table surface for.
No Other Table On The Market Compares!

"I just received my table today. I was able to put it together very quickly and easily with no tools. I am disabled and have the table beside my bed with all of the things I need on it." - Terry

"I had been quite ill and found the Table Mate II TV Tray so handy! I have used it for my sewing machine, portable typewriter and crocheting. They are amazingly helpful. I would advise anyone to get one. I really love and appreciate the tables!" - Lola

"This is a lifesaver! I love it! I take it camping, it tucks away anywhere. I use it in my office and bedroom. This is the most functional piece of furniture in my house or outside my house. I have both sizes and have just ordered 5 more. I love them!" - Patti

"I own two of the larger tables. They make great gifts for retirement, weddings or anything. I give the Table Mate II TV Tray quite often as gifts. Everyone can use one!" - Jan

"I would like to thank your company so much for inventing the Table Mate II TV Tray. I am totally disabled, I speak for many of your customers that this is a remarkable product for us disabled people throughout our homes." - Carl
Adjust one side lower than the other to make a drawing table!
Table Mate II TV Tray is in stock and shipped UPS with tracking information

Visa and Mastercard accepted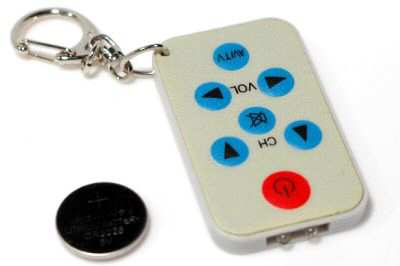 Need a Universal Remote with your Table Mate?
This handy remote will work on ANY television instantly. No programming needed!
Click here for more information
Table Mate II TV Tray is in stock and shipped UPS with tracking information
CHECK OUT THIS WEEK'S HOTTEST ITEMS!!!